Our young church has endured much pain over its two years. We've experienced the untimely loss of loved ones, surprising and deadly diagnoses, and profound spiritual sadness. I am thus always eager to find resources full of biblical wisdom and winsomeness to speak to conditions of suffering.
Praise God that we've already seen a few marvelous new books published to arm God's people in the midst of loss. You might want to consider adding these to your church's book store.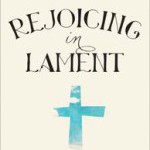 Rejoicing in Lament: Wrestling with Incurable Cancer & Life in Christ by Todd Billings. At the age of thirty-nine, Christian theologian Todd Billings was diagnosed with a rare form of incurable cancer. In the wake of that diagnosis, he began grappling with the hard theological questions we face in the midst of crisis: Why me? Why now? Where is God in all of this? This eloquently written book shares Billings's journey, struggle, and reflections on providence, lament, and life in Christ in light of his illness, moving beyond pat answers toward hope in God's promises. Theologically robust yet eminently practical, it engages the open questions, areas of mystery, and times of disorientation in the Christian life. Billings offers concrete examples through autobiography, cultural commentary, and stories from others, showing how our human stories of joy and grief can be incorporated into the larger biblical story of God's saving work in Christ.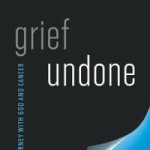 Grief Undone: A Journey with God and Cancer by Elizabeth Groves. Grief Undone is the breathtakingly honest, yet hopeful account of how Elizabeth (Libbie) and Al Groves walked with God through Al's terminal cancer. Their true story—saturated with in-the-moment Scriptural reflections, blogs, and fervent prayers—paints a stunning picture of how faith transforms the human experience of suffering. But Grief Undone is more than the chronicle of one family's courage in the face of cancer. At its core, Grief Undone tells a story about the God who is with his people through each and every circumstance in life. Grief Undone will inevitably display the beauty of Christ's sustaining love for his people through trials that seemed too hard to bear. Though grief threatens to undo us, we find that we are not destroyed, but sustained by God's presence.
Story-driven and real, Grief Undone avoids the usual traps of being preachy, gratuitous, or dismissive in the face of suffering and grief. Modeling rather than teaching about healthy and God-honoring grief, Grief Undone is uniquely practical for those who are grieving as well as the pastors, counselors, and friends who seek to help them.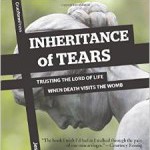 Inheritance of Tears: Trusting the Lord of Life When Death Visits the Womb by Jessalyn Hutto. When a woman becomes pregnant, miscarriage is usually the furthest thing from her mind. Her time is spent dreaming of the day she will finally cradle her newborn baby in her arms. Such was the case for Jessalyn Hutto when she became pregnant with her first baby. But as is all too common in our post-fall world, the precious life she carried came to an abrupt end before those dreams ever became a reality. Death had visited her womb and the horrors of miscarriage had become a part of her life's story.
In this short book, Hutto seeks to deal honestly and sensitively with the issue of miscarriage and reveal how it relates to the Word of God. She does so by answering questions like:
* Why do babies have to die in the womb?
* Do miscarriages take God by surprise?
* Does God care about your pain?
* How can any good come from something so terrible?
* How can I find joy in the midst of such intense sorrow?
By providing a biblical context for miscarriage, she beckons mourning mothers and fathers to walk triumphantly through the valley of the shadow of death by fixing their eyes upon their loving Savior, who will one day do away with death and sorrow forever.
Short, sensitive, and theologically robust, Inheritance of Tears is a book that every pastor and church member can confidently share with those who are called to walk through the painful trial of miscarriage, and in reading the book themselves, they will gain greater insight into how to effectively minister to these parents in their time of need.