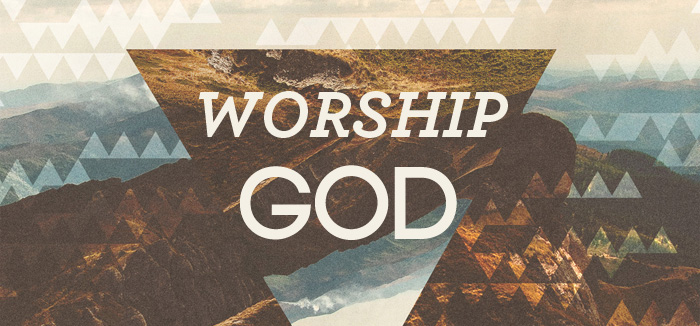 I've intended to read Ross' work for several years. How I wish it didn't take a doctoral seminar to make me finally do so! Recalling the Hope of Glory is a biblical/theological train running at full steam—and every Christian would do well to jump on. Pastors and "worship leaders" in particular need to read Ross' study. It's now replaced Cosper's (still) excellent Rhythms of Grace on my list of "3 Books Every Pastor Should Read on Worship."
Essential Principles for Developing the Worship of God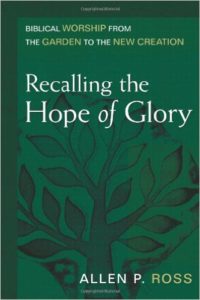 Ross' final chapter in the book is, "Basic Principles for More Glorious Worship." He writes, "The church . . . must always be discovering more meaningful and more glorious ways to worship God, for worship is essential to the spiritual life" (503). Now, if you read that statement out of context, your worship can get whacky real fast. Ross doesn't mean for us to discover new ways of worshiping God wherever we want. He means for us to labor ad fontes—to return to God's word to uncover more glory for our worship. He models this practice by giving fifteen final applications. I pray it will whet your spiritual appetite to devour this book.
The revelation of the exalted Lord God in glory inspires glorious worship and fills us with the hope of glory.
The evidence of the Lord's presence makes worship a holy convocation in a holy place that calls for holiness.
Sacrifice is at the center of worship as the basis and expression of it.
Sound biblical proclamation informs all worshipful acts.
The ministry of the Word, an act of worship itself, is the key to coherent, corporate worship.
Individual public praise and thanksgiving is the evidence of the spiritual life that is alive in the church.
Singing, chanting, playing musical instruments, and dancing are done to the glory of God are a part of the praise of the people of God.
Worship is the response of the people to the divine revelation.
Worship prompts moral and ethical acts.
Great festivals preserve the heritage of the faith, unite believers, and gather resources for greater worship and service.
The household of faith preserves the purity and integrity of worship.
Worship possesses a balance of form and spirit.
Worship is eschatological.
Prayer enables all the acts of worship to achieve what God intended.
Worship transcends time and space.