It looks like I'll cross the 200 number for "Books Read in 2016." I thought whittling down my list to a select few would be unusually difficult. This year, however, it came easily. I was able to read precious few titles published in the last twelve months. Most of my readings were for doctoral/dissertation studies, which means the vast majority of the books I read were published at least 150 years ago. So, this year's list doesn't have as many titles as usual. I pray nonetheless they will be of help to you.
My criteria for favorite books remains the same:
Does this book have a special benefit to ordinary pastors?
Is this a book worth rereading every year?
Five books I read answered those two questions with a resounding, "Yes!" Here they are, with a bonus title at the end.
Favorite Books for Ordinary Pastors Published in 2016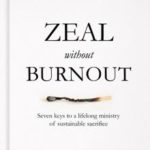 #5—Zeal Without Burnout: Seven Keys to a Lifelong Ministry of Sustainable Sacrifice by Christopher Ash. By God's grace, pastoral burnout is not something I've experienced. But it's a constant threat. I've longed considered Ash to be always worth reading and Zeal Without Burnout doesn't disappoint. While I would have enjoyed reflection on what we can learn about battling burnout from Jesus' life, Ash remains theologically and pastorally adept. An added benefit is that you can read this book in one short sitting. I'd encourage every pastor to make a resolution to read Zeal Without Burnout the first week of each new year.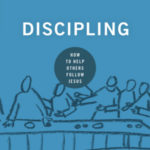 #4—Discipling: How to Help Others Follow Jesus by Mark Dever. Mark Dever is the most dedicated and fruitful discipler I know. This contribution to 9Marks' valuable Building Healthy Churches series distils Dever's wisdom into a one-stop-discipleship shop. What I appreciate about Dever's approach is how he extols making discipling a natural part of your life in Christ. Here you don't find a delineated program or ten-step guide for conforming others to Christ. Rather, you get simple encouragement and biblical truth to shape for your context. Pastors will particularly enjoy the chapter, "Raising Up Leaders."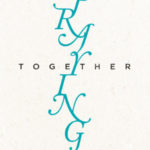 #3—Praying Together: The Priority and Privilege of Prayer: In Our Homes, Communities, and Churches by Meghan Hill. This book sat on my shelf for several months before I finally cracked its pages. What a book! To say I read it would be an understatement—I delightfully devoured it. I found Hill to be useful in all kinds of areas, but what challenged me most was her counsel on a church's corporate prayer and the family's regular prayers. Simply put, Praying Together is one of the most stirring books on prayer I've yet read.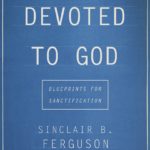 #2—Devoted to God: Blueprints for Sanctification by Sinclair Ferguson. Ferguson remains wonderfully prolific. I've seen many put his other 2016 publication, The Whole Christ, on their "Best Of" lists—and rightfully so. I just think Devoted to God is even better. It has all the classic qualities of Ferguson's ministry: deeply exegetical, winsomely Reformed, and continually insightful. I've usually said, "If you can only read one book on sanctification, read Ryle's Holiness." I now may say, "Read Devoted to God." I thank God for Ferguson's service to Christ's church.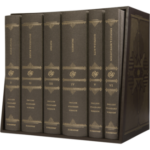 #1—ESV Reader's Bible. Add my name to the large list of individuals praising Crossway's work on the Reader's Bible. I held off on buying the six-volume set, partly because of its cost, and partly because I thought, "Surely it can't be as momentous as many are saying it is?" I eventually took the plunge and am here to say, "Take this year's Christmas money and buy a Reader's Bible." I find its benefit hard to put into words. The paper, font, and sensory experience make this a Bible reading experience unlike what I've had. Maybe that's just it—my Bible reading felt fresh. Who wouldn't be eager for such an encounter with God's word?
Favorite Book for Ordinary Pastors Not Published in 2016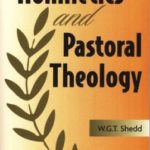 Homiletics and Pastoral Theology by W.G.T. Shedd. Each year I come across an old work on pastoral theology/ministry and think, "Why hasn't anyone recommended this to me before?" Shedd's masterpiece did that for me several months ago. Shedd served as a Professor of English Literature for part of his academic career. Literary and rhetorical skill shine through on each page (hence why Wilson can ransack the book for pithiness). This brother knows what style is and teaches us how to preach it. I'm not sure I'll ever forget his teaching, "The fundamental properties of good discourse are as distinct and distinguishable as those of matter. Many secondary qualities enter into it, but its primary and indispensable characteristics are reducible to three: plainness, force, and beauty." Feast away my preacher friend. Feast away.
Click here to see my Favorite Books of 2013, 2014 and 2015.