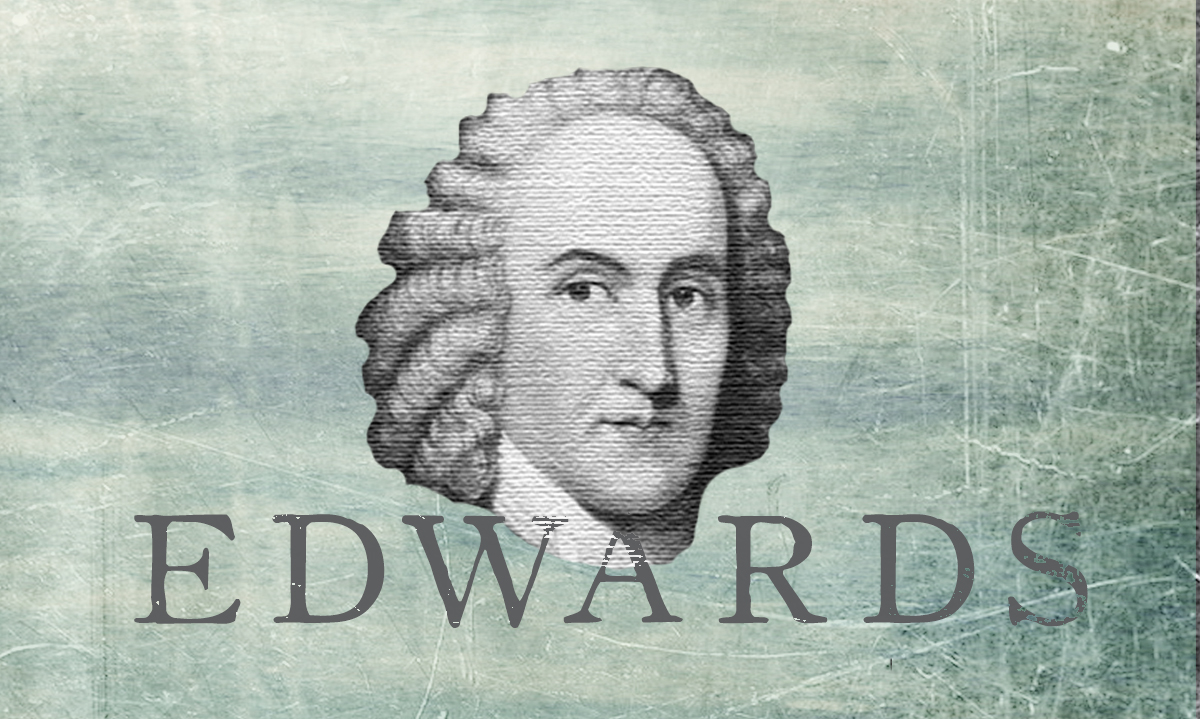 Every once in a while, it seems, you read something and know you'll never forget it. That happened to me this week.
Yesterday, I finished a doctoral seminar on Jonathan Edwards at The Institution. One of the required readings was Edwards' sermon entitled, "The Excellency of Christ." Dr. Nettles (who led the seminar) said this sermon "is the best thing written in the English language." "Hyperbole!" you cry. "Possibly," I reply. But I'm prepared to join Dr. Nettles' cause. For outside of Holy Scripture, I've never read anything so soul-stunning and holy-affections-generating as this message. Here is Edwards' heart for Christ written in ink. Here is doctrinal preaching at its finest. Here is biblical meditation at its zenith. Here is a fearfully deep reach into the unsearchable riches of our Savior.
Consider this paragraph taken from Edwards' encouragement "to accept of Jesus, and close with him as your Savior":
And here is not only infinite strength and infinite worthiness, but infinite condescension, and love and mercy, as great as power and dignity. If you are a poor, distressed sinner, whose heart is ready to sink for fear that God never will have mercy on you, you need not be afraid to go to Christ, for fear that he is either unable or unwilling to help you. Here is a strong foundation, and an inexhaustible treasure, to answer the necessities of your poor soul, and here is infinite grace and gentleness to invite and embolden a poor, unworthy, fearful soul to come to it. If Christ accepts of you, you need not fear but that you will be safe, for he is a strong Lion for your defense. And if you come, you need not fear but that you shall be accepted; for he is like a Lamb to all that come to him, and receives then with infinite grace and tenderness. It is true he has awful majesty, he is the great God, and infinitely high above you; but there is this to encourage and embolden the poor sinner, that Christ is man as well as God; he is a creature, as well as the Creator, and he is the most humble and lowly in heart of any creature in heaven or earth. This may well make the poor unworthy creature bold in coming to him. You need not hesitate one moment; but may run to him, and cast yourself upon him. You will certainly be graciously and meekly received by him. Though he is a lion, he will only be a lion to your enemies, but he will be a lamb to you. It could not have been conceived, had it not been so in the person of Christ, that there could have been so much in any Savior, that is inviting and tending to encourage sinners to trust in him. Whatever your circumstances are, you need not be afraid to come to such a Savior as this. Be you never so wicked a creature, here is worthiness enough; be you never so poor, and mean, and ignorant a creature, there is no danger of being despised, for though he be so much greater than you, he is also immensely more humble than you. Any one of you that is a father or mother, will not despise one of your own children that comes to you in distress: much less danger is there of Christ's despising you, if you in your heart come to him.
Read the whole sermon here and let me know what you think.