Several years ago it was a normal practice to ask Christian friends to reflect upon what things stirred their affections for God.
It was always fun to see how, in God's creative providence, there were several things which received almost universal mention: beholding God's glory in creation, the power of music to move the soul, and stirring effect of spiritual conversation with godly brothers and sisters in Christ.
WHAT STIRS YOU TO HOLINESS?
One wrinkle I now add to the conversation started is this: "What things stir your soul to pursue holiness?" Having your affections stirred for God and soul stirred for holiness are not mutually exclusive realities, but they are distinct nonetheless.
You know what might just be the most common thing I'm told that stirs people to pursue holiness? Reading Christian biography and the journals of mighty saints.
There is a peculiar power in reading about God's "oaks of righteousness" from centuries gone by. And the Bible actually tells us why. Philippians 3:17 says, "Brothers, join in imitating me, and keep your eyes on those who walk according to the example you have in us." Notice that Paul doesn't merely say keep your eyes Christ or His apostles. He says, "Keep your eyes on anyone that follows the Christ-centered apostolic example." Here then is a principle for life: wherever you see a life lived in the ­power of Christ, according to the word of Christ, for the glory of Christ, "keep your eyes on that life."
And that's exactly what we get to do with Christian biography and old diaries. You can check out my previous post to see my recommendations on "Biographies Every Pastor Should Read", so let me today suggest three diaries that will encourage you unto holiness.
3 DIARIES EVERY PASTOR SHOULD READ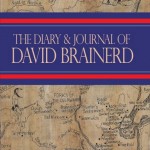 The Diary and Journal of David Brainerd edited by Jonathan Edwards. In the mid-18th century David Brainerd took the gospel to various Indian tribes in New England. His self-denial, courage through suffering, and holiness of life were the stuff of legend. He eventually crossed paths with Jonathan Edwards and even died in the Edwards home of tuberculosis. After his death Edwards edited Brainerd's diary and journal for publication, and it created a firestorm of mission activity. Brainerd's short words inspired such missionaries as William Carey, Henry Martyn, Robert Morrison, David Livingstone, and Robert Murray M'Cheyne in the nineteenth century and Jim Elliot in the twentieth. Edwards wrote in his preface to the diary, "In twenty-nine years David Brainerd (1718-1747) made a deeper and more lasting impression on the world in which he lived than most men make in a long lifetime."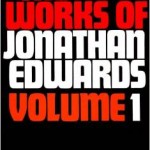 The Diary of Jonathan Edwards.I will grant I am somewhat biased on this work. Few things have been as used to God to so immediately change my life as Edwards' diary entries. No one has yet published the diary by itself, so you'll have to either read it online or spend some precious pennies on Volume 1 of his collected works. You'll never regret the purchase. It's here you will discover his famous Resolutions and find your soul transfixed by his single-minded pursuit of godliness. Edwards' diary paints a compelling picture about the role of God's beauty and an eternal perspective in "striving for the holiness without which no one will see the Lord."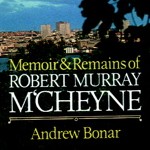 Memoir and Remains of Robert Murray M'Cheyne by Andrew Bonar. The circulation of this work underscores the timeless allure of M'Cheyne. First published in 1844, within twenty-five years it went through one hundred and sixteen English editions. In 1910 it was estimated that, including translations into other languages, not less than half a million copies were in circulation. M'Cheyne's diary is not as long as the other two, but it is has an atomic force of pithy gravity. It's here the reader is invited into the mind and "Personal Reformation" of a man so holy that people were known to weep at just the sight of his godly countenance.
Spurgeon, in a lecture to his pastoral students, said, "Read McChyene's Memoir, read the whole of it, I cannot do you a better service than by recommending you to read it; there is no great freshness of though, there is nothing novel or striking in it, but as you read it, you must get good out of it, for you are conscious that it is the story of the life of a man who walked with God."
Check out my past suggestions in the "3 Books Every Pastor Should Read" series here.