Books are some of the best friends a pastor can have. How to know which friends to have is quite difficult, for as the inspired Preacher said, "Of making many books there is no end" (Ecclesiastes 12:12). Every so often I recommend three books for pastors on a given topic, hoping the suggestions might hone your book budget.
A consultant once asked RC Sproul, "What is the most important thing you can teach to non-Christians that they don't know they need to know?" He answered, "That's easy, the truth about God. They know that God is (Rom. 1), but not who God is." The consultant then asked, "Ok, what about Christians?" Sproul said, "Well that's easy too; they need to know who God is. I think the single most important thing we need is an awakening to the character of God."
The Ligonier man speaks well here. At some level, every theological fallacy is rooted in a false understanding of God. Therefore, a pastor needs to regularly refuel and reteach his soul in the truths about God. One great way to do this is by reading books on the doctrine of God. Here are some mighty fine places to start.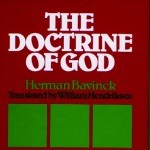 The Doctrine of God by Herman Bavinck. Magisterial is the operative word here. Bavinck dares to ascend to heights of opening-line grandeur by starting off with the simple statement of, "Mystery is the lifeblood of dogmatics." The old Dutchman knows the doctrine of God is foundation for all Christian theology and he proceeds to expound an incomprehensibly glorious God. This one needs to be read slowly and deeply, for you will not want to miss any part of this treasure trove of truth.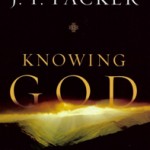 Knowing God by JI Packer. I continue to be amazed at the stunning success of this work. In 2006, Christianity Today voted this title one of the top 50 books that have shaped evangelicals. It has sold well north of one million copies. All that for a popular presentation of the classically Reformed understanding of God. Amazing! Read to know your God better and delight in Him supremely. If you read one book on this list, I'd make it this one.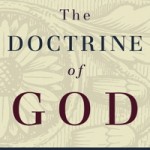 The Doctrine of God by John Frame. His tri-perspectivalism may drive you crazy, but don't let his novel method overshadow what is a fantastic accomplishment. Frame has an uncanny ability to bring clarity to the most complex issues of theology and philosophy. "I seek here above all," he writes, "to present what Scripture says about God, applying that teaching . . . to the questions of our time." His main contention is "God is Lord of the covenant" and all our understanding of His will and ways flow out of that center. Lucid in exposition, competent in various views, and rich in pastoral application; you'll want this one on your shelf.
HONORABLE MENTIONS
The Doctrine of God by Gerald Bray. Bray's volume is one of the better entries in IVP's "Contours of Christian Theology" series.
The Holiness of God by RC Sproul. Our worship and gospel hangs on the holiness of God. Few have done more to emphasize this central quality than Sproul. A justifiable classic.
Check out my past suggestions in the "3 Books Every Pastor Should Read" series here.