Books are some of the best friends a pastor can have. How to know which friends to have is quite difficult, for as the inspired Preacher said, "Of making many books there is no end" (Ecclesiastes 12:12). Every so often I recommend three books for pastors on a given topic, hoping the suggestions might hone your book budget.
Today I want to consider resources on Christ, the one in whom all the treasures of wisdom and knowledge reside. If we are to rightly preach Christ we must know and experience His glory. As Owen said, "On Christ's glory I would fix all my thoughts and desires, and the more I see of the glory of Christ, the more the painted beauties of this world will wither in my eyes and I will be more and more crucified to this world."
I pray these suggestions will help you fix your gaze on the Savior seated at the right hand of God.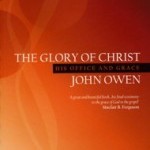 The Glory of Christ by John Owen. Mark Jones once wrote, "There is little doubt that John Owen stands head and shoulders above his British contemporaries. It isn't even close. Rutherford, Sibbes, Twisse, Goodwin, and Manton, for example, are mere peons compared to the man with Spanish leather boots." Sinclair Ferguson would agree, for he says, "To read John Owen is to enter a rare world. Whenever I return to one of his works I find myself asking 'Why do I spend time reading lesser literature?' . . . If we can persevere with his style (which becomes easier the longer we persevere), he will not fail to bring us to the feet of Jesus." The Glory of Christ has to be the Mt. Everest of Christology in the Reformed tradition. It is Owen's final work, published posthumously, and represents a lifetime on meditation on the Savior he loved most. As with any Owen work, you will need careful patience. But after making it all the way through you will, I think, find yourself opened in fresh ways to the vistas of Christ everlasting glory.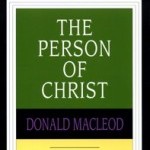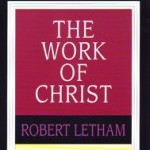 The Person and Work of Christ.Yes, this single recommendation contains two volumes, but let me count them as one. For while publishers are free to do it, we pastors can never separate Christ's person and work. I've found these volumes to be fantastically compelling; lucid argumentation with biblical/historical/theology awareness permeating each page. While you probably will not agree with every jot and tittle, Macleod and Letham will help sharpen your thinking of who Jesus is and what He's done.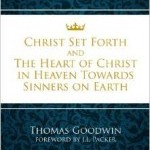 The Heart of Christ in Heaven Towards Sinners on Earth by Thomas Goodwin. The great Scottish theologian Alexander Whyte said Goodwin's work is "always so simple, so clear, so direct, so un-technical, so personal, and so pastoral." Many modern readers might quibble with the relative ease with which Whyte could read Goodwin. I mean, if anyone can rival John Owen for prolix discourse, it's Goodwin. But Christological piety never met so fine an exposition as it does in this classic work on Christ's love for sinners. We need books that not only help us apprehend something of the unsearchable riches of Christ's glory, but also those that give us Jesus' heart for His own. I suspect, should your read this book, Goodwin's opening up of Christ will do something mighty in your heart.
HONORABLE MENTIONS
The Person and Work of Christ by B.B. Warfield. The Lion of Princeton roars in this one . . . you'll want to listen.
Christian's Pocket Guide to Jesus Christ: An Introduction to Christology by Mark Jones. How is it that an 84-page introduction to Christology gets so high on my list? Just read it and you'll see. Jones' work is also an excellent discipling resource.
Check out my past suggestions in the "3 Books Every Pastor Should Read" series here.