I've long had a fascination with music in the church. The churches of my youth were ones where songs were sung with gusto and joy. I sung in the church choir during my middle school years, led songs for countless church services, and played guitar for countless more.
A Personal Journey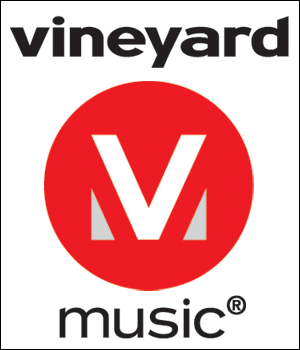 For almost two decades I've been attracted to conversations about and convictions on church music. God's word has much to tell us about singing in the life of the church. Those who know me best probably weren't surprised when we planted IDC with a desire to be "A Singing Church." God creates and commands a singing people. And so we want to sing with loving obedience. Such a belief has great bearing on the songs we thus sing in response to God. Simply put: we are in a sad state when "that which is popular" has more power than "that which is biblically best" in deciding which songs our congregations sing.
I could continue, but I must really get off the soapbox and arrive at my point.
Over the last few years I've found myself increasingly interested in the history of corporate song, particularly in American evangelicalism. So it was with great delight that I wrote a research paper on the spirituality of The Vineyard movement's top fifty songs for a recent PhD seminar on "20th Century Spirituality."
Oh, how interesting and illuminating it was!
Understanding the Vineyard
If you don't know anything about the Vineyard it was the most influential "Third Wave" movement from the mid-1980s to turn of the 21st century. Led by the rock-star-turned-charismatic-mega-church-practitioner John Wimber, the Vineyard emphasized a spirituality of "kingdom power." Think "signs and wonders" revealed through power healing, power evangelism, and power warfare.
If evangelism, healing, and warfare were the primary means by which Vineyard churches demonstrated the power of Christ's kingdom, then musical worship is the main vehicle by which they experienced the love of Christ's kingdom. Kevin Springer, a key figure in the Vineyard during its peak Wimber years, said, "You don't understand the Vineyard if you don't understand the worship music."
I took up Springer's challenge and wrote a (long) paper in order to understand not just Vineyard music, but what that music emphasized about spirituality.
Spirituality in the Top 50 Vineyard Songs
I worked with CCLI to identify the fifty most-sung Vineyard songs during the John Wimber era. It seemed wise to limit the songs for analysis to the Wimber period for two reasons: 1) the changing landscape of worship music around the turn of the twentieth century makes it difficult to expect any fluidity should one analyze over thirty-five years of Vineyard Music, thus limiting the time period is advantageous, and 2) one cannot truly grasp the Vineyard's spiritual heartbeat apart from Wimber's influence, leadership, and teaching.
To give you an idea of what kind of songs we're working with, here are the top ten:
"Breathe" (Marie Barnett, © 1995 Mercy / Vineyard Publishing)
"Draw Me Close" (Kelly Carpenter, © 1994 Mercy / Vineyard Publishing)
"Take My Life" (Scott Underwood, © 1995 Mercy / Vineyard Publishing)
"Change My Heart O God" (Eddie Espinosa, © 1982 Mercy / Vineyard Publishing)
"In the Secret" (Andy Park, © 1995 Mercy / Vineyard Publishing)
"Every Move I Make" (David Ruis, © 1996 Mercy / Vineyard Publishing)
"Refiner's Fire" (Brian Doerksen, © 1990 Mercy / Vineyard Publishing)
"More Love More Power" (Jude Del Hierro, © 1987 Mercy / Vineyard Publishing)
"Spirit Song" (John Wimber, © 1979 Mercy / Vineyard Publishing)
"Holy and Anointed One" (John Barnett, © 1988 Mercy / Vineyard Publishing)
My analysis revealed two core themes to Vineyard spirituality: 1) desperation for God's presence, and 2) consecration unto holiness. Along the way I try to show what these songs teach us regarding the character of God and the work of His Son. Even the knowledgeable folk may find a few surprising things here.
While there are many things to affirm in the Vineyard's popular catalogue (devotion to God's word, using songs as prayers) the Vineyard exported a radical individualism in corporate song. Forty-four of the top fifty songs are written exclusively from the first person singular perspective. The songs are all about "I, me, my, and mine." Hence why Tanya Luhrmann can say, "The [Vineyard's] worship is intensely individual, even when everyone sings together" (emphasis added). This radical individualism leads me to the glaring flaw in the Vineyard's most popular music: it prioritizes God's immanence to the expense of His transcendence. It's a spirituality of "lots of love with a little cross."
I could say more, but you might want to read it for yourself.
Click here to read "Lots of Love with a Little Cross: The Spirituality of Vineyard Music." Head down to page fourteen if you want to skip over a broad analysis of Vineyard's history and confessional spirituality.