I love to read. By God's grace I am a pretty fast reader; I usually read a couple books each week. I find it helpful to summarize my thoughts on each book and I offer those thoughts in the hope that you will be encouraged to either read or pass over the given title.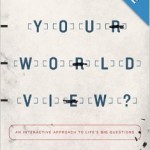 What's Your Worldview: An Interactive Approach to Life's Big Questions by James Anderson. Anderson had managed to something increasingly rare in the publishing world: write something utterly unique. As the back cover explains, "Cast in the mold of a classic 'Choose Your Own Adventure' story, What's Your Worldview? will guide you toward intellectually satisfying answers to life's biggest questions – equipping you to think carefully about not only what you believe but why you believe it and how it impacts the rest of your life." The approach is innovative and satisfyingly simple; the entire book comes in at just over 80 pages. Part 3 on "Worldviews" is where Anderson really shines. He gives specific attention to 21 different worldviews and then expertly pokes holes in all that stand against the Christian worldview. A great tool for Christians and non-Christians alike.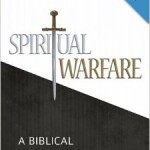 Spiritual Warfare: A Balanced & Biblical Perspective by Brian Borgman and Rob Ventura. There is no shortage of books on spiritual warfare available today, just a shortage of good books on spiritual warfare. A couple of years ago I read a highly reviewed book on the topic and was stunned to find only two scant references to Ephesians 6:10-20 (the longest treatment of the topic in all Scripture!) in the whole book. Thankfully Borgman and Ventura give us a sane and clear treatment of the Christian's warfare in this aptly titled book. In thirteen chapters the authors explain Paul's classic teaching in Ephesians 6 with lucidity and warmth. The book isn't profound like Powlison's or pointed like Leahy's, but it is a mighty fine introduction to an always pressing topic.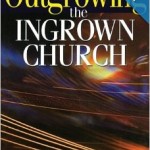 Outgrowing the Ingrown Church by John Miller. When an author writes a book from his personal experience he treads on water marked, "Risky Business," for it's oh so easy to universalize experience: i.e. "This happened to me and it happens to all of you in the same way." For that reason I am often reticent to read these volumes. Outrowing the Ingrown Church is one such book that navigates the tricky waters of experience with aplomb. This is because Miller's experience in leading an ingrown church unto missionary focus serves to simply illustrate clear biblical truth. I deeply appreciate Miller's discussion on the pastor as "pacesetter," his focus on preaching and prayer, and his emphasis on the necessity of gospel zeal. If your church is ingrown, this book will chart a path toward more faithful mission. If your church isn't ingrown, this book will help keep you on the course of faithful evangelism.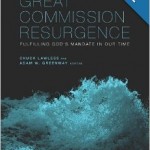 The Great Commission Resurgence: Fulfilling God's Mandate in Our Time edited by Chuck Lawless and Adam Greenway. In 2009 president Johnny Hunt appointed a Great Commission Task Force which would examine how Southern Baptists can work more faithfully and effectively together in serving Christ through the Great Commission. The Great Commission Resurgence explores the decline of the SBC and proposes solutions for a new generation. I found the historical analysis to be most intriguing, especially Nathan Finn's work in charting the Great Commission's emphasis through the SBC's history. As with all edited volumes, the quality of chapters varies quite a bit, but on the whole the work is solid. The only real perplexing part was David Allen's unnecessary preoccupation with the dangers of particular redemption in his chapter on preaching. But for those familiar with Allen, this should be no surprise. Admittedly an intramural book, GCR is a valuable contribution to the ongoing conversation on the future of the SBC.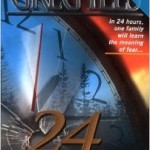 24 Hours by Greg Iles. I grabbed this book largely based on reviews praising Iles for an unusual depth of characterization and complexity of plot. After reading 24 Hours, to such reviews I must say, "Balderdash!" This book is inanely predictable and humorous in its attempt to pass off an overused formula as novel. The bad guys seem, to me at least, stunningly similar to Milton and Small in Of Mice and Men and the supposed thrills are, well, supposed. If you see this book at the library or book store, just move along.