Books are some of the best friends a pastor can have. How to know which friends to have is quite difficult, for as the inspired Preacher said, "Of making many books there is no end" (Ecclesiastes 12:12). Every so often I recommend three books for pastors on a given topic, hoping the suggestions might hone your book budget.
A popular renaissance in the field of biblical theology came at the turn of the century. Seminaries moved to offer PhDs in Biblical Theology and countless resources on the discipline have poured out of publishing houses. The saturation of books can make it difficult for a young pastor to know where to begin. Here are a few titles undoubtedly worth your time and money.
Biblical Theology by Geerhardus Vos. If Gabler is the grandfather of biblical theology as a theological enterprise, Vos surely is the Father of Biblical Theology. This volume is the fountainhead for the plethora of resources we've seen over the last few decades. Simply put, you have to reckon with the Dutchman who taught at Princeton Seminary in it's twilight of grandeur. Vos is not easy by any stretch of the imagination, but the strain on your brain will be oh so worth it.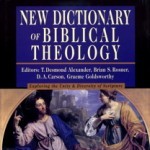 New Dictionary of Biblical Theology edited by Alexander, Rosner, Carson, and Goldsworthy. Yes, this is more an encyclopedic resource than page turner, but its insights are often stunning. As IVP says, "At the heart of this work is an A-to-Z encyclopedia of over 200 key biblical-theological themes such as atonement, creation, eschatology, Israel, Jesus Christ, the kingdom of God, redemption, suffering, wisdom and worship." A BT benchmark that ought to be in every pastor's study.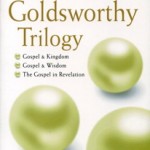 The Goldsworthy Trilogy by Graeme Goldsworthy. Paternoster did everyone a favor by bringing three excellent Goldsworthy books – "Gospel & Kingdom," "Gospel & Wisdom," and "The Gospel in Revelation" – into one volume. Few people have been able to better the Australian's brilliant summation of Scripture's storyline as "God's people, in God's place, under God's rule." The "Gospel & Kingdom" work is particularly helpful.
HONORABLE MENTIONS
Dominion and Dynasty: A Study in Old Testament Theology by Dempster. A magnificent evaluation of how OT passages find meaning and significance within the overall story of "dominion and dynasty."
New Testament Biblical Theology: The Unfolding of the Old Testament in the New by Beale. Rightly called a "magnum opus," this work will do for your understanding of the NT what Dempster does for the OT.
God's Big Picture: Tracing the Storyline of the Bible by Roberts. An admitted simplification of Goldsworthy for the average church member, but it's an excellent distillation. And a wonderful discipling resource!
Check out my past suggestions in the "3 Books Every Pastor Should Read" series here.