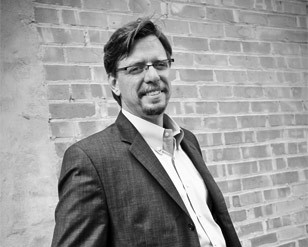 It ought to be no surprise that the recent resurgence in gospel-centrality has coincided with a renewed concentration on biblical theology. The latter gives weight and meaning to the former.
David Helm, pastor of Holy Trinity Church in Chicago, is no stranger to biblical theology. Through his work with the Simeon Trust he's trained hundreds of pastors in expositional preaching that's rooted in biblical theology. He's also published a perennial best-seller, The Big Picture Story Bible, which eloqently explains the basics of biblical theology for parents and children.
On top of all this, Helm recently published Expositional Preaching in 9Mark's "Building Healthy Churches Series" in which he says, "The discipline of biblical theology offers preachers a certain benefit. It prevents intellectual or moralistic preaching. To put that positively, it brings you – legitimately – to the heart of the Christian gospel from particular texts in the Bible. It keep the main things the main thing."
BT & ST IN PREACHING
So what is it about the resurgence of biblical theology – a very resurgence he's helped promote – that concerns good Mr. Helm? That's what Mark Dever asked in a recent 9Marks interview. Furthermore, does systematic theology have any place in preaching? Helm says, "Yes!" and his answer is oh so good.
Listen in to this four and a half minute clip as Helm provides sound counsel on how to faithfully integrate biblical theology and systematic theology in your preaching.