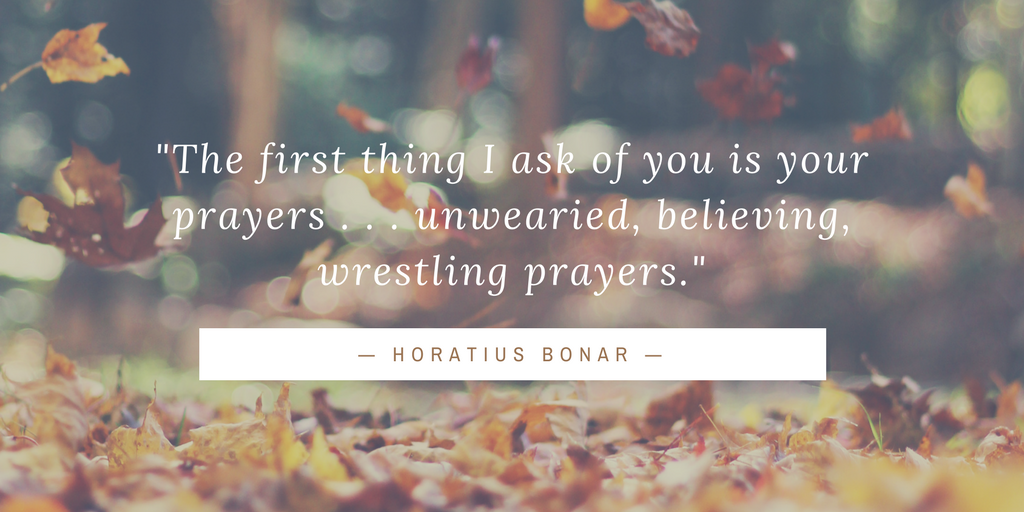 I've been tinkering away at a book project on how to pray for your pastor for most of this year. Whenever I come across the, I stash away useful quotes from old saints on the importance of praying for your pastor. A new favorite came this morning from Horatius Bonar.
Bonar's first sermon to his congregation at Kelso was on Mark 9:29—"And he said unto them, 'This kind can come forth by nothing, but by prayer and fasting.'" He went on to tell the church,
In coming amongst you here, the first thing I ask of you is your prayers. Not your customary, your general, your formal prayers. Keep these idle compliments,—these regular, it may be, but too often unmeaning pieces of courtesy, to yourselves. These I ask not. If these are all you have to give, I shall be poor indeed. What I ask is your unwearied, your believing, wrestling prayers. Nothing else will do.